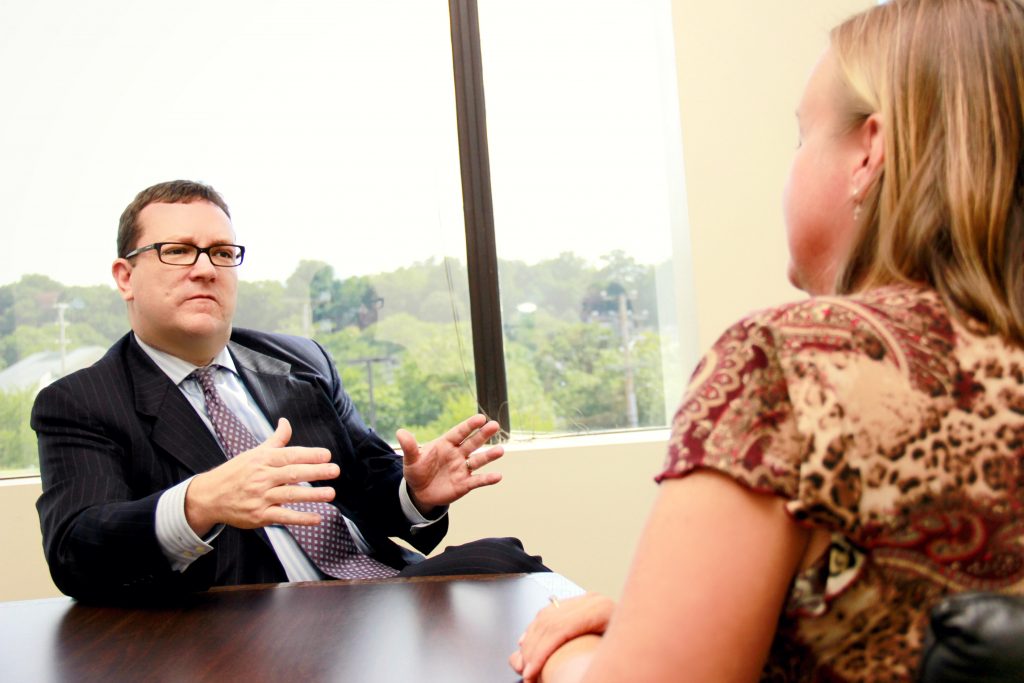 Alec Frick Esq.
Alec began his local legal career as an associate for the Law Offices of Mike Miller (the President of the Maryland Senate) representing clients throughout Maryland in Personal Injury, Family and Criminal cases.
His next challenge came as head of the Maryland office of the regional law firm, Gage Fiore, LLC. For five years, Alec represented clients in Maryland, New Jersey & Pennsylvania handling complex civil litigation and all of the firm's appellate matters.
Wanting to get back to working directly with people to help them solve their legal problems, Alec opened his own firm, the Law Offices of Alec Frick in 2012.  Based in Towson, the firm serves clients with Personal Injury, Workers' Compensation and Family Law cases throughout Maryland. Alec lives in Parkville with his Wife, Adele and their four children, Eric, Evan, Claire and Carter.